Delete your domain
This article guides you through the steps of deleting or removing a domain on MutantMail.
Delete your domain from Mutant Mail
This is a very simple process.
Just go to "Your Domains" tab.
Click on "Delete" icon next to your domain.
A modal window like below will appear for confirmation.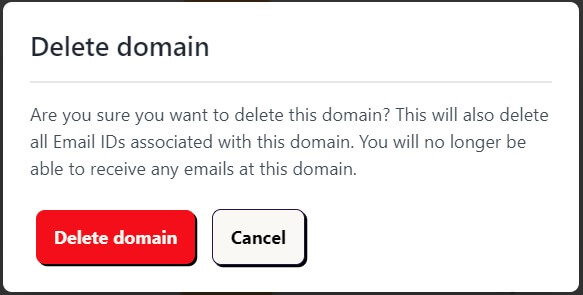 Just click delete.
Note: If you only want to disable all emails on a domain temporary, just switch it off using on/off switch.